Select Something Special this Christmas with our Gift Vouchers
15/10/2020
Cash Gift Vouchers
This Christmas, give the gift of choice with a Select Hotels gift voucher, a very special way to say 'Happy Christmas', 'Thank You' or even 'I love you' this festive season. Select Hotel's gift vouchers can be used in any of our 29 Irish hotels nationwide, valid for five years, the perfect gift this Christmas.
Cash vouchers can be used for all hotel services including overnight luxury stays, dinning, drinks in the bar, afternoon tea and spa treatments in any Select Hotel of Ireland property, so the choice is up to the recipient. They offer the ultimate in flexibility with all cash vouchers valid for 5 years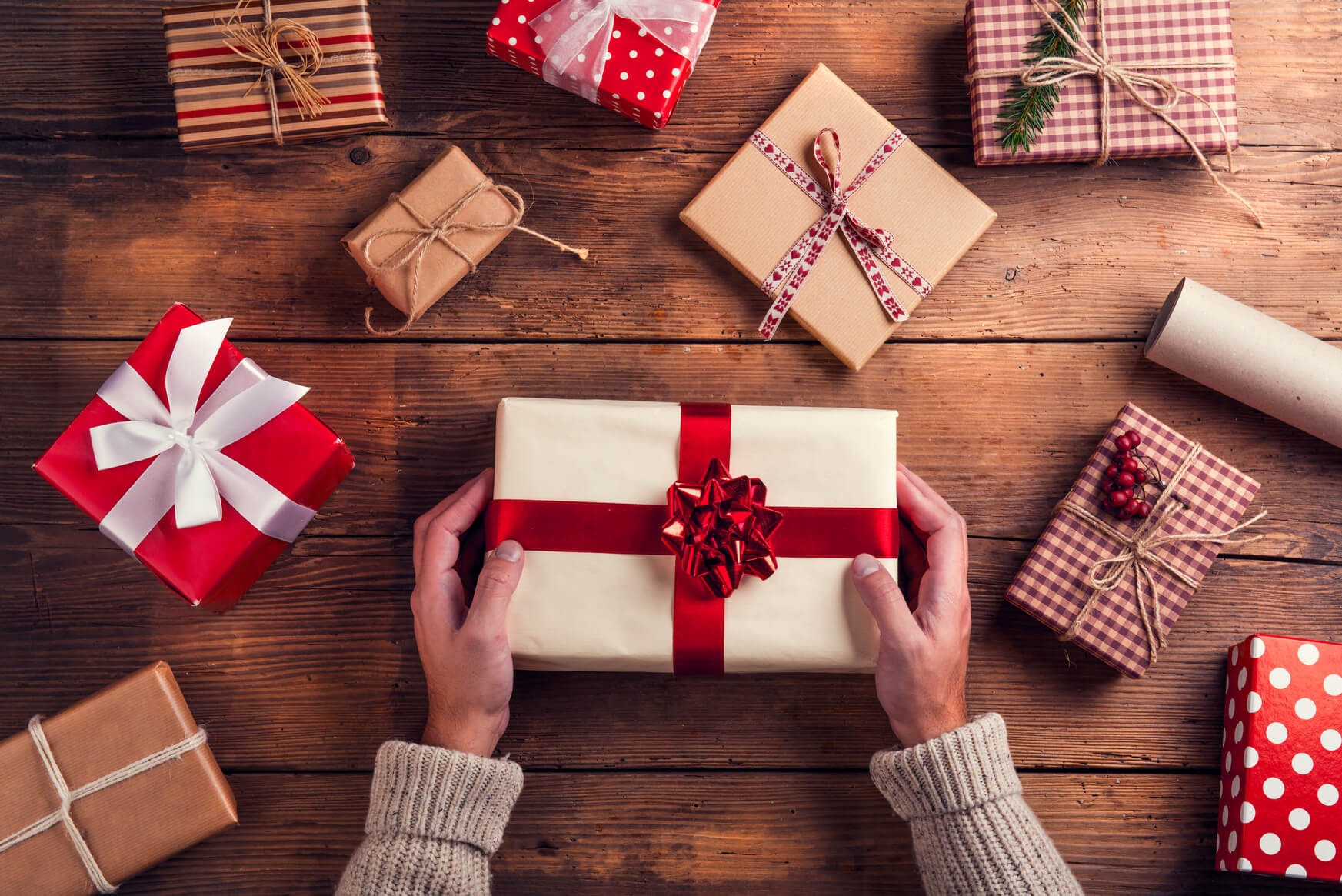 Luxury Stay Gift Vouchers
Give someone special this Christmas the gift of a Select Hotel's overnight stay gift voucher in any of our 29 Irish independent hotels nationwide. Give the gift of time away with friends or family, the gift of a hotel stay, in some of the best-known hotels in great locations throughout Ireland. Whether for sightseeing along the Wild Atlantic Way, enjoying wonderful walks in scenic locations or shopping in Dublin, Cork, Galway or Belfast, our hotel stay vouchers are the gift of time away.
Treat someone special this Christmas to a luxury Select hotel break, our one night Bed & Breakfast luxury stay gift voucher for 2 people is only €150 or our two nights Bed & Breakfast luxury stay gift voucher with a bottle of wine on arrival for 2 people is only €295. Value of vouchers valid for 5 years.
Staycation Vouchers
Give the Christmas gift of a holiday or a short break in Ireland, our 4, 6 or 8 night staycation gift vouchers can be used in any of our 29 Select hotels nationwide for a 4 to 8 night stay in one location or can be used for two night stays in 2, 3 or 4 different hotels as you travel around Ireland on your staycation.
Our staycation gift vouchers are so flexible, allowing the lucky recipient to choose 2 to 4 short beaks throughout the year, maybe to celebrate Valentine's Day in February, an Easter break, two nights away in the Summer or celebrate an anniversary or special occasion at any time of year…it's the Christmas gift voucher that keeps on giving.
Our fantastic staycation gift vouchers give the gift of freedom to pick and choose from a variety of places to see and activities to do, explore Ireland at your leisure with this ideal gift voucher that offers flexibility, to let them choose their perfect staycation in one or more of our independent Irish hotels.
From city breaks, to coastal locations and country retreats the only difficulty will be deciding where to go.
Our staycation gift vouchers are only €520 for 4 nights, €780 for 6 nights and €1040 for 8 nights. Value of vouchers valid for 5 years.
Christmas Gift Box
For a magical Irish Christmas gift that you can put under the tree, you can purchase our new Select Hotels Christmas gift box that includes a one night luxury stay gift voucher or a two night luxury stay gift voucher plus 3 luxury Irish gifts, supporting small Irish artisan producers as well as independent Irish Hotels.
Our three beautiful Irish gifts;
A box of handmade chocolates from Chez Emily; Established in 1996, through a love of all thing's chocolate. Chez Emily combines the freshest local ingredients and uses only the highest quality Belgian chocolate in their delicious chocolates.
A beautiful scented candle from Field Day Ireland; Started in 2002 with the aim to 'bottle' the scents of Ireland. This Winter Candle is perfect for the festive season, made warm and cozy with cinnamon, clove, and fruity orange and soft vanilla scent. 100% vegetable wax, hand poured with a burn time 40 hours, perfect for Christmas.
A Christmas crystal tree bauble from The Irish Handmade Glass Company; in 2009, a team of master craftsmen came together from Waterford Crystal and formed The Irish Handmade Glass Company. Their use of colour & cutting makes every piece unique. This beautiful crystal bauble is month blown and hand cut, a gift that will be treasured forever.
Christmas Gift Boxes are limited, so order early, our Christmas Gift box with a one-night luxury stay voucher is only €199 or with our two-night luxury stay voucher is only €330, these prices includes our beautiful Christmas gift box packaging and delivery within Ireland. Please order early to avoid disappointment. Value of vouchers valid for 5 years.
Supporting Irish Companies.
As part of Cronin's Travel Group an Irish family owned company for over 60 years Select Hotels of Ireland has for nearly 20 years supported tourism by representing independent and family owned hotels across Ireland. This year we are expanding this support by working with local Irish companies to bring you 3 handmade luxury Irish gifts from our hometown of County Cork to Counties Meath and Waterford we hope to work with more Irish companies in the future to bring you more luxury gift boxes.
The perfect Christmas Gift.
You can choose to download and print our Christmas Gift Vouchers or we can post a beautifully presented Christmas gift voucher to any address worldwide.
The Select Hotels Christmas Gift Voucher is the perfect last-minute choice for someone special. Our Christmas Hotel Gift Vouchers can be emailed directly from anywhere in the world to the recipient and one voucher can be redeemed in all 29 hotels. This means that they've flexibility over when and where they stay. It also means that you've just sorted out an exciting, last minute gift in less than 15 minutes and we've taken care of the delivery of it.
Find out more about Select Hotels Christmas gift vouchers and hotel vouchers here.