Dublin is a fantastic city to visit, with historical visitor attractions, great shopping and parks.
17/05/2020
DUBLIN
Dublin is a fantastic city to visit, with historical visitor attractions, great shopping and a nightlife that is second to none! Check out our Dublin visitors guide with a host of suggestions on things to see and do during your visit to Dublin.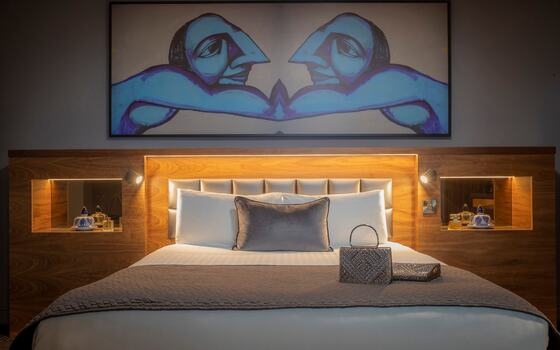 Historical Attractions
Christ Church Cathedral
Dublin's oldest building, erected in 1038, it was the centre of medieval Dublin. Inside are a range of oddities and relics, including the heart of St Laurence, Dublin's patron saint.
Dublin Castle
A joy for anyone interested in archaeology or history. Dublin Castle was built in the 13th century on top of the foundations of a Viking structure. The castle served as a military fortress, prison, court of law and the core of British administration in Ireland until 1922. Guided tours are available.
Dublin City Hall
Inside City Hall is an interesting exhibition about Dublin's history, with historical items from the old city and multimedia presentations. The building, which dates from 1779, was recently renovated.
Irish Museum of Modern Art
Housed in the beautifully restored Royal Hospital Kilmainham (which was modeled on Les Invalides in Paris), the museum exhibits contemporary art and has an impressive permanent collection that includes pieces representing the cutting edge of Irish and international art.
James Joyce Centre
James Joyce is one of Dublin's most famous 20th century writers. Author of such works as Dubliners, Ulysses and his autobiographical novel A Portrait of the Artist as a Young Man, Joyce's name is forever linked to the city of Dublin. The James Joyce Centre is dedicated to promoting the life and works of James Joyce to novices and scholars alike.
Kilmainham Jail
Until the 1920s, the British incarcerated and, in 1916, after the Easter Rising, executed, Irish political prisoners at this site. The jail was closed in 1924 and it is now a moving place to visit.
Marsh's Library
Just a few steps away from St Patrick's Cathedral is Ireland's oldest public library. Founded by Archbishop Narcissus Marsh in 1701, this tiny gem is charming and well worth a visit for its collection of early books and manuscripts.
The Old Jameson Distillery
Relive the fascinating story of Jameson at The Old Jameson Distillery. Enjoy a guided tour and tutored whiskey tasting, and discover how Jameson became the world's leading Irish Whiskey.
Trinity College
The sole college of the University of Dublin, Trinity was founded by Queen Elizabeth I in 1592. The reason most visitors venture to Trinity is to take a look at the Book of Kells, the renowned "illuminated" manuscript created by monks around AD 800. It's one of the oldest books in the world and one of the most exquisite. The Book of Kells is on display at the Old Library, and the ticket price includes admission to the Long Room, a striking space that contains 200,000 of the college's oldest books.
Walking Tours of Dublin
Discover the 2,000 year old history of Dublin on foot with Historical Walking Tours.
Golf
Howth Golf Club
Play a round of golf at Howth Golf Club located on the beautiful scenic peninsula of Howth in north-east County Dublin, Ireland. The club features wonderful views over the city of Dublin, south to Co. Wickow, north over Co. Dublin and Co. Louth and the sea to the east. On a clear day you can see as far as the Mountains of Mourne in Co. Down.
Rugby
Leinster Rugby
Visit the Leinster Rugby website for more information on the dates, locations and prices of future rugby matches including their home ground in The RDS.
Family Attractions
Sightseeing Bus Tours of Dublin
DoDublin is Dublin's No.1 Sightseeing Tour operating since 1988. The tours is a most enjoyable way to see Dublin city.
Viking Splash Tours
Experience Dublin like never before with Viking Splash Tours and take a exciting sightseeing adventure across both land and water!