Valentine's Gift Voucher #ShareTheLove. Give the gift of an Ireland's Ancient East romantic break
08/02/2021
If the lucky valentines gift voucher recipient can't wait for the weekend? Why not let them explore all the luxury of a weekend break – but midweek when they Explore Ireland's Ancient East. They will be luxuriating in plump pillows, strolling through leafy parks or spending a few hours just shopping.
Dublin
Dublin is one of Europe's oldest cities. As well as retaining its historical and cultural charms, Dublin offers trendy bars, elegant restaurants and stylish, cosmopolitan shops and hotels. With its mix of urban cool, lush parkland, sweeping coastline and hip designer boutiques, Dublin pulsates with energy while still retaining a warm, laid-back atmosphere. It offers all you could want from a city break with history & culture.
Talbot Hotel Stillorgan, Dublin
The hotel is an ideal base for exploring the main attractions of Dublin city and its surroundings, including Trinity College, Christchurch, Dublin Castle and the magnificent Dublin mountains to the south of the city.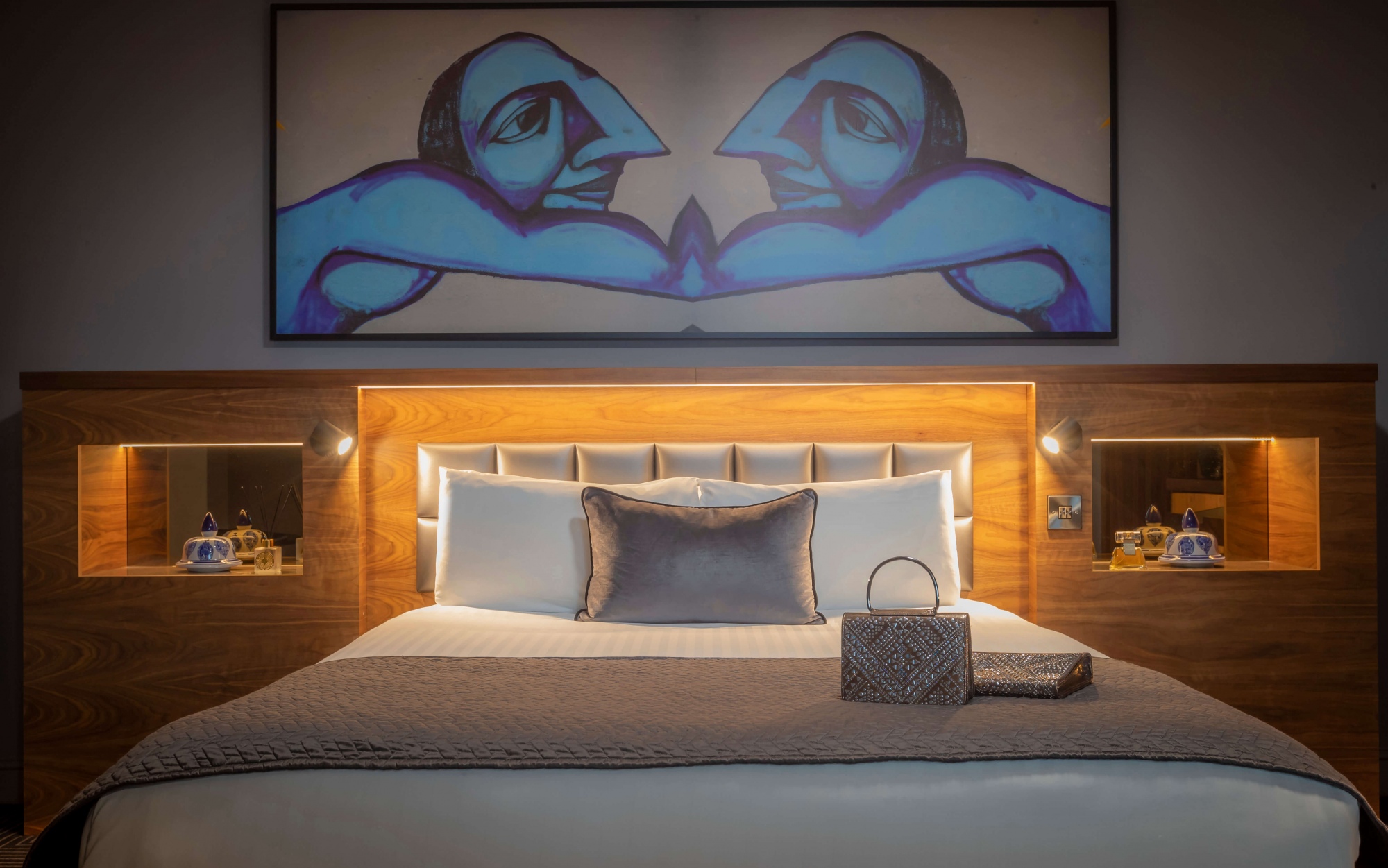 Each of the 150 air-conditioned hotel bedrooms are relaxing and inviting and offer everything that you would expect from a four-star hotel including luxurious ensuite marble bathrooms and any extras that you may request. The beautiful courtyard can be found in the heart of Talbot Hotel Stillorgan and is the perfect enclosure for a quiet coffee break or an intimate chat.
Things To Do
Trinity College
Trinity College was founded in 1592 by Queen Elizabeth. Among many famous students to attend the college, were playwrights Oliver Goldsmith and Samuel Beckett. Trinity's lawns and cobbled quads provide a pleasant haven in the heart of the city. The major attractions are the Old Library and the Book of Kells, housed in the Old Library.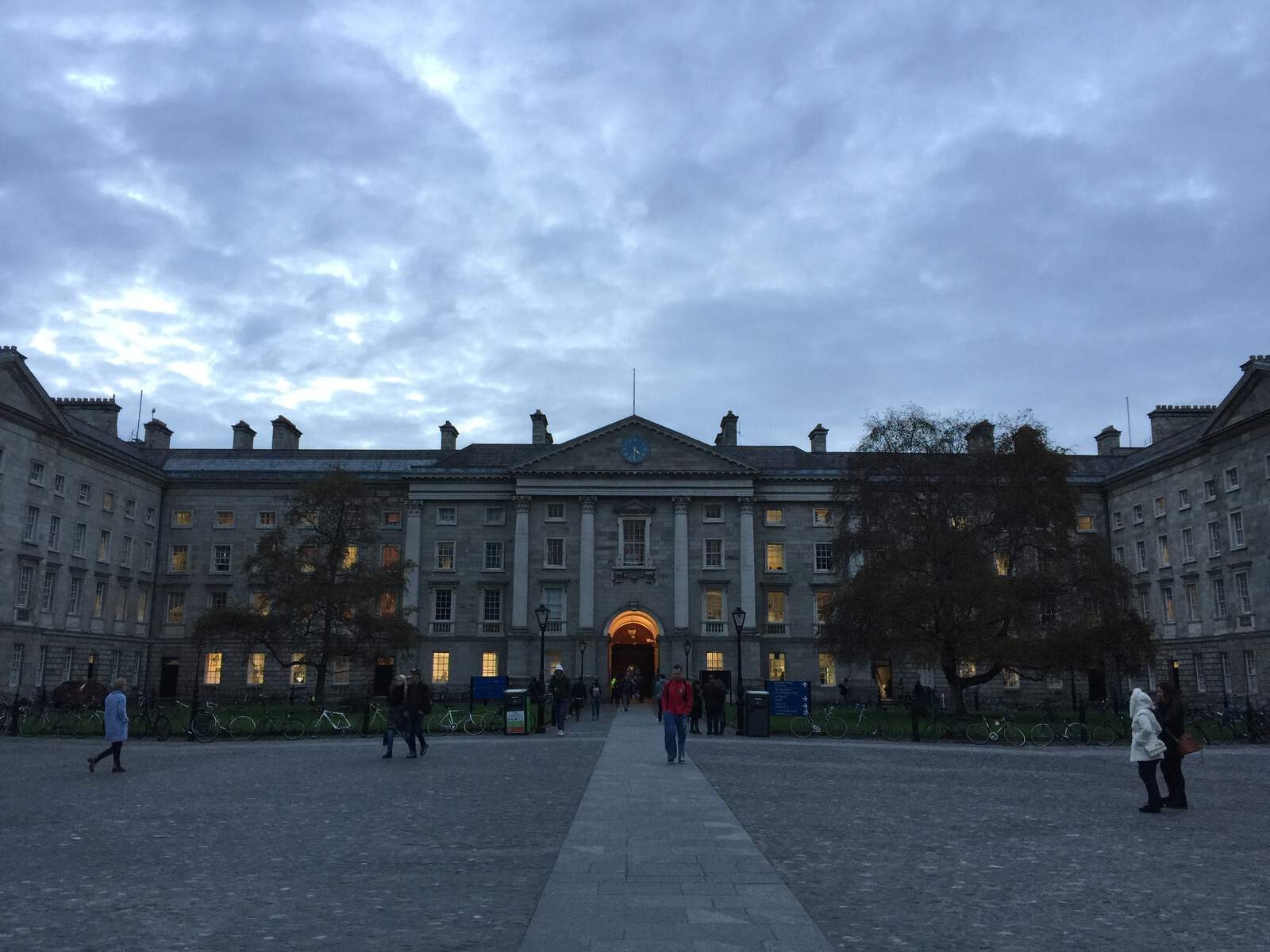 Guinness Storehouse
Dublin is known as the heart and soul of Ireland, and Guinness is at the heart of the city itself. So a trip to this vibrant capital is not complete without a visit to the home of Guinness and Ireland's number one visitor attraction– Guinness Storehouse.
Kilmainham Jail
Built in 1792, it is Ireland's most famous disused prison. It held throughout the years many famous Nationalists and Republicans in members of the Society of United Irishmen (1798), Young Irelanders (c1840s), Fenians and Land agitators, Parnell, Davitt. The leaders of the 1916 Ester Rising were executed here. The prison was closed in 1924. This building gives a good insight into the history of Irish Republicanism.
Visit Temple Bar
Temple Bar is Dublin's Cultural Quarter. Located in the heart of Dublin's City Centre, some of Dublin's best night spots, restaurants and unusual shops line these narrow, cobbled streets running between the Bank of Ireland and Christ Church Cathedral.
Shopping in the Capital
With its bustling city centre and lively suburbs Dublin provides the ideal setting for shopping, offering the visitor a wonderful array of products ranging from the traditional to the contemporary.
Waterford
Waterford County is a place of varied scenery with diverse attractions, set against the dramatic backdrop of the mountains and lakes of the Comeragh Range. Waterford City is distinguished as the oldest city in Ireland, with origins that date back to Viking times and monuments that have stood in its streets for more than a thousand years.
Nowhere will you find a wider variety of things to do and see than in Waterford. Soak up the sunshine, splash in crystal clear waters, explore ancient castles and abbeys, play on the golden stretches of beach and get busy with a wealth of watersports and adventure activities.
Dooley's Hotel
Ideally set in the heart of Waterford. Whether you feel like a night out on the town or a meal in a great restaurant, Waterford offers a variety of theatres, clubs, cafes and bars.
A third generation, family run hotel offers guests modern and contemporary conveniences and comforts with a warm welcome and traditional Irish hospitality. With over 70 years of exceptional service, the hotel offers modern amenities combined with traditional values and charm.
Things to do
Visit Waterford City with an historic Viking heart, full of excitement and colour meeting you on just about every street corner. An interesting attraction in Waterford City is the Waterford Treasures Exhibition, a multi-tiered facility that uses displays of artifacts and other media tools to authentically reproduce the history of the region from the beginnings of recorded history during the Viking Era to the present day.
True antiquity of Waterford can also be found on the quay at Waterford City, where the thousand-year-old Reginald's Tower stands guard.
Curragmore House & Gardens
Situated in Portlaw, the beautiful Curraghmore House has been the home of the Marquis of Waterford and his ancestors since 1170. The House has an exceptional interior and is set in magnificent grounds which incorporate an outstanding Arboretum, a grotto (made entirely of shells) and bridge over the River Clodagh.
Walking in County Waterford
Whether you want to join a group or would rather discover something a bit special on you own, it is all here. Walking at your own pace whether beside the sea, alongside rivers or through forests and mountains you are free to savour the special charms of this splendid corner of Ireland. A craggy coastline and gentle coastal countryside gives way to rolling hills and towering mountains all crisscrossed by 'way marked ways' walking routes which link many towns and villages.
Whichever route you choose, you will get a sense of the splendid isolation on the quite roads, rugged tracks, or a gentle pathway. You will have a chance to encounter the best of the scenery this area has to offer.
Kilkenny
A beautiful and ancient county where history, modern living and rich culture fuse together across an unspoiled landscape. The ancient medieval city of Kilkenny is today a thriving, modern capital that has protected its precious heritage whilst evolving as one of Ireland's most vibrant and enjoyable cities in which to stay.
Kilkenny Ormonde Hotel
Stylish and central with fantastic shopping, lively bars and Kilkenny's most popular attractions all just minutes away. This is a great base from which to explore the city or relax in the pool. This landmark 4-star hotel is full of space and light with comfy sofas, relaxed all day and brasserie dining options and a lively bar, that is super for a night cap. From the hotel's wonderfully central location it's just a short stroll along the Medieval Mile
Things to Do
Heritage
Kilkenny's rich history can be traced through its many historical buildings and sites. These sites include a number of important ecclesiastical sites such as the The Black Abbey, Kells Priory, Jerpoint Abbey and Tullaherin Church and Round Tower. More recent heritage sites include Woodstock gardens and house, Kilkenny Castle and the Lory Meagher Heritage Centre.
Crafts Trail
Throughout the city and county of Kilkenny, the visitor will find a host of craft and design studios and workshops.
Renowned internationally for the quality of the craft produced in Kilkenny, the Kilkenny Craft Trail is the perfect way to explore the best of Kilkenny craft.
The Trail features 9 retail studios and workshops in Kilkenny, and includes jewellers, potters, leather & wood workers, glass blowing as well as candle makers.
Parks & Gardens
Throughout the city and county of Kilkenny you will find an array of modern and traditional parks and gardens.
In the city itself, the stunning castle park includes a duck pond and children's playground as well as a formal rose garden and wild flower areas.
Other highlights in the county include the superb Woodstock gardens and the Castlecomer Demesne.
Shopping
Shopping with Style since the 12th century, Kilkenny has been a thriving cosmopolitan merchant centre. Today, Kilkenny offers a truly original and eclectic shopping experience that retains its sophisticated edge.
As a centre of excellence for traditional and contemporary craft and design, Kilkenny has long been an important destination for those looking for pottery, offers an impressive collection of boutiques, craft shops and gourmet food stores as well as international high street brands.
Walking Trails
Castlemorris Wood Walk Trail Guide

Kilmacoliver Walk Trail Guide

The Islands Walk, Urlingford Trail Guide

Sliabh Greine Loop

Frochans Loop

Mount Grove Loop
Meath
The rich heritage of County Meath ensures that every visit is memorable. The megalithic tombs of the Boyne Valley are explained in the Visitor Centre, while the megalithic cemetery at Loughcrew dates to 3000 BC. The site of the Battle of the Boyne in 1690, is located near Oldbridge. Kells, with its high cross and round tower, the splendid Norman Castle at Trim, the fabled Hill of Tara near Navan and the holy Hill of Slane are just some of the sites to be explored.
Knightsbrook Hotel, Spa & Golf Resort
Welcoming, smart, stylish and offers top international amenities. As soon as you enter, you'll appreciate the sophistication and luxury that helps to make a stay here one to remember.
A Golfers Guide to Ireland 2021 award winner the hotel is situated in the Boyne Valley in the heritage town of Trim, a mere 35 minutes from Dublin and less than two hours from Belfast. The ideal base to explore the Boyne Valley Heritage Sites.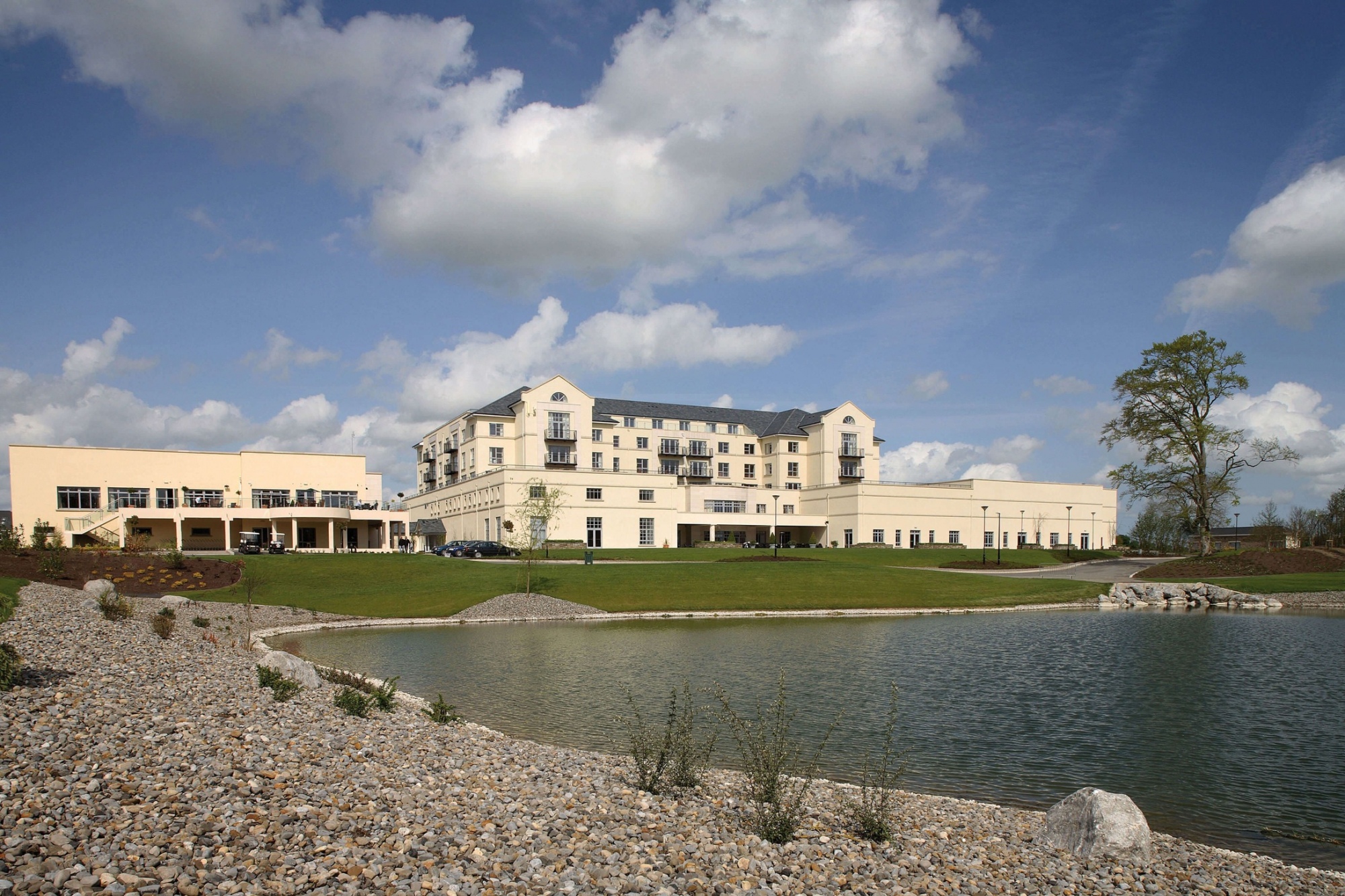 CityNorth Hotel
A modern 4* hotel located close to Dublin Airport with a shuttle bus and parking provided plus ideally located for Tayto Park and Dublin City is just 30 minutes away.
The CityNorth Hotel is the gateway to Ireland's Ancient East, located in the Boyne Valley region, guests are within easy reach to some of Ireland's most exciting visitor attractions.
Top things to Do
Sporting Activities
There is a range of exciting sporting adventures on your doorstep in Co Meath; from ice hockey to golf to a day out at the races you will find them all here. Choose from Falconry, Fishing, Go Karting, Golfing, ice-skating and ice hockey, Paintball and Shooting and of course both Horse and Dog Racing, you certainly won't be short of things to do in Co Meath.
Explore the Past
Visit the Boyne Valley, one of the most culturally and historically rich parts of the country. There are a variety of ancient sites and cultural pleasures, from the breath-taking passage tomb at Newgrange to the thatched 400-year-old Man o' War pub and Restaurant, you can spend endless hours exploring the past.
Walking
There are some beautiful places to get fresh air and scenery from canal/River Walks to hill and forest Walks. Why not try the Sli Na Slainte Walk which goes from Laytown, through Bettystown to Mornington, a beautiful 5km walk along this coastal stretch of sandy beach.
Shopping
Alongside the range of individual boutiques and small craft shops synonymous with trendy market towns, you can explore any of the large shopping centres in Meath. If this is not enough you can always take a trip into Dublin to satisfy your shopping craving!
Meath Crafts
Some of the most famous crafts in the world were created in Co Meath down the years. The traditions that produced treasures such as the Book of Kells and the Tara Brooch lives on with many craft workers. There are several delightful gift shops to the explored in the rural villages throughout the County.
Cork
From the lively centre of Cork City, to the sweet tranquility of Mizen Head, Cork is a study in contrasts. One moment you are in the midst of a world-class shopping expedition, and the next, you are pausing to absorb a spectacular seaside vista. All of which makes Cork a unique and delightful area to visit. While the lively arts and music culture will make your heart beat faster, the beautiful scenery and world-class dining will give you plenty of reason to kick back and relax.
Midleton Park Hotel
Situated in East Cork, close to great shopping and there's lots to do! Enjoy a tasty meal at the Malting's Restaurant or relax in the state-of-the-art leisure centre.
The market town of Midleton is steeped in history and full of things to see and do. Ideally located to explore East Cork the gateway to Ireland's Ancient East, this 4 Star Hotel is located just 15 mins drive from Cork City and is highly regarded by guests and locals alike for its warm and welcoming atmosphere.
Visit Cork City
Steeped in history, Cork City is fast gaining a reputation as one of Europe's hippest cities. Exploring Cork is an enjoyable, multi-day pursuit. Ring the Shandon Bells in the 300 year-old tower of St. Anne's Church, and marvel at the French Gothic spires of St. Finbarr's Cathedral.
You will discover unique shopping and dining options, including the English Market, with its stalls selling foods from all over the world, and numerous pedestrian walkways and sidewalks flanked by smart boutiques and major department stores.
At every corner you'll come across another panoramic view, another interesting architectural feature and some of the best art galleries, theatres and museums in Ireland.
Golfing in Cork
Cork is a supreme location for the golfing enthusiast. From courses located on the rugged breathtaking peninsula on the southern coast of Ireland, jutting dramatically out into the Atlantic, to secluded courses among luscious green countryside, Cork county is the perfect premise for experienced golfers or those just starting out. Including courses which have hosted Murhpy's Irish Open, you are sure not to be disappointed! Whether you are staying in the City or County a golf course is within a 20-minute drive from you.
Explore the Regions
From the lively centre of Cork City, to the sweet tranquillity of Mizen Head, County Cork is a study in contrasts. County Cork is situated in the South West of Ireland, it is the largest of all the Irish counties and in many ways the most varied. Rich farmlands and river valleys contrast with the wild sandstone hills of the west, and above all there is the magnificent coastline scooped and fretted by the Atlantic into great bays and secret coves, strewn with rocky headlands and long soft golden sands. One moment you are in the midst of a world-class shopping expedition, and the next, you are pausing to absorb a spectacular seaside vista. All of which makes County Cork a unique and delightful area to visit. The Rivers Lee and Blackwater, flowing through gently Rolling Meadows to the sea, will serve as your guide as you explore this delightful County.
Water sports
Situated in the southwest of Ireland, Cork County sits on the Atlantic Ocean, making it the ideal spot for the water sports enthusiast. From discovering the depths of the sea, sailing off into the sunset, or relaxing on the beach, Cork County has a water adventure for people of all ages. From fishing to sailing, from surfing to scuba-diving you will find it in Cork.
Dining Out
Dining out in Cork is an experience not to be missed. Whether it is a visit to Kinsale; the Gourmet Capital of Ireland or a cookery lesson in the famed Ballymaloe – you won't be disappointed. There is something to tempt every palate in the county of Cork.
Wexford
Situated in the south east corner of Ireland, Co. Wexford has a wonderful mix of mountainous scenery, river valleys and unspoiled sandy beaches. The Wexford region of the South East continues to enjoy the driest weather in the country, with over 200km of stunning coastline, a wealth of historic sites, and attractive towns and villages, it's little wonder that Wexford is a favourite holiday destination for visitors.
Talbot Suites at Stonebridge
Located right in the heart of Wexford Town overlooking the river. The ideal base for shopping or sightseeing whilst staying in luxury self-catering 1,2 and 3 bed apartments and just 100 metres from the Talbot Hotel Wexford, located in the cornerstone of Ireland's Ancient East. Guest of the Suites can use the facilities of the hotel.
Talbot Hotel Wexford
Located on the Quayside, boasting not only a great location but a reputation for excellent facilities and service. Just a 2-minute stroll to the towns vibrant business and entertainment districts. Many of the guestrooms have views overlooking the stunning Slaney River or a view of vibrant Wexford Town.

Things to do
Heritage
Take a step back in time and visit one of the many ancient and historic fortifications situated in the county. The Scenic Hook Peninsula on the south coast of Wexford offers some of the most stunning scenery in the country, a wild rocky coast in places and stunning golden beaches in others. Hook Lighthouse itself is one of the oldest operational lighthouses in the world. This area is also home to the ruins of two Cistercian Abbeys, Tintern Abbey and Dunbrody Abbey and is steeped in history and heritage.
Fishing
With such a long coastline sea and shore fishing is widely available as is excellent game angling. Good coarse angling facilities are available. Choose fly and bait fishing in the Lakes of Loch Mahon or go Salmon and Trout fishing in Oaklands Lake, Newross. Wexford can cater for the most experienced to the beginners.
Golfing
Wexford is a golfer's paradise with six championship golf courses within twenty minutes drive and its wonderful natural terrain around the coastline provides superb link land. Taste the mixture of salt and sand by playing some of the famous links or enjoy the beauty of the parkland courses.
Walking & Cycling
Long distance walking is very popular in the region, as are the many cycle routes.
Immerse yourself in the historic past of Wexford Town with a guided walking tour or choose a coastal walk over the 200km Wexford Shore or Wexfords reclaimed slob land. For the cycling enthusiast, head for Mount Leinster and the Blackstairs Mountains.
Health & Wellness
By recharging your batteries, pampering your body and refreshing your soul, you'll find the energy to get the most out of your stay in Wexford County. There are several luxury spas totally dedicated to your wellbeing, and looking forward to enveloping you in an aura of serenity as you soak in the tranquility, the treatments and the therapeutic atmosphere. Wexford County is the perfect place to spoil yourself.
Kildare
Famous for its horses, racing and stud farms, Kildare's famous racecourses – The Curragh – Punchestown and Naas are the home to exciting racing festivals, while the Irish National Stud is testament to the county's strong horse breeding tradition. The county offers a range of special interests in addition to horse racing and horse riding such as golf, motor racing, fishing, ecology, cruising and walking
The Westgrove Hotel and Conference Centre
Located 30 minutes from Kildare Village, this is the ultimate base for shopping or sightseeing, for relaxing in the comfortable rooms and spacious lobbies or in the state-of-the-art health club.
The Westgrove Hotel is perfectly located to tour Irelands Ancient East. Easily accessible to all local Kildare amenities. Your every event need is catered for at the Westgrove Hotel, Kildare where a genuinely warm welcome awaits you.
Things to Do
Horse Racing
Visit The Curragh, home of the Irish Classics, Naas or Punchestown racecourses for a taste of Irish racing at its best. The Irish Derby at the Curragh, the famous Irish National Hunt Festival at Punchestown and excellent facilities Naas Racecourse offer visitors a wonderful choice of racing.
Shopping
A shopper's paradise, Kildare Village is home to over 6 0 designer boutiques at up to 60% off RRP every day, all year round. Spend the day browsing the shops and stop to unwind in of the delightful places to eat such as L'Officina, Starbucks and chocolate heaven – Chocolateria.
Angling & Walking
A wide choice of rivers and canals, many with towpaths, are definitely worth a visit. There are also 2 long distance way-marked ways, the Barrow way and the Kildare way, and numerous looped walks and trails.
Heritage & Gardens
If you enjoy seeing other people's beautiful houses and gardens then County Kildare is the place for you. From the grandest Palladian mansions to captivating, exotic gardens, we have a wide selection of wonderful places to delight and surprise you.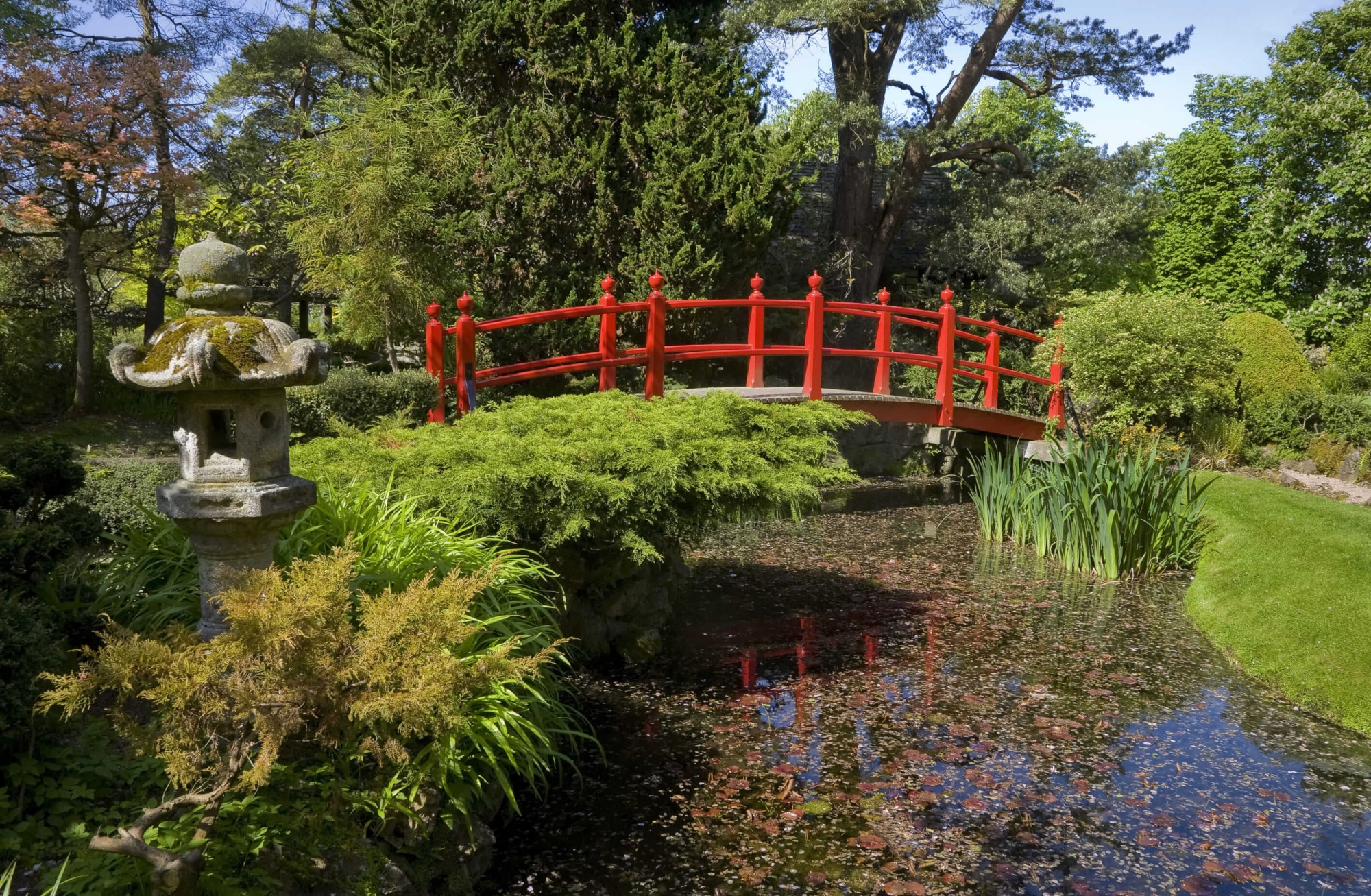 Motor Racing
Take a trip to Mondello Park near Naas, Ireland's only international motor racing circuit. Motor sport enthusiasts can watch some of the most exciting cars manufactured today race on the challenging Mondello circuit.
Carlow
Immerse yourself in the story and discover the history of Carlow – Stone Age artefacts, monasteries, medieval castles and large country houses and estates.
Talbot Hotel Carlow
The perfect location for a short break. Guest comfort and relaxation are priorities with facilities including pool and the Dome Carlow family entertainment complex. Each of the 84 exceptionally spacious hotel bedrooms including 2 luxury suites are individually designed to create an atmosphere of relaxed comfort.
Things To Do
Shopping
Arboretum Home & Garden Heaven
Offering a complete lifestyle experience with a kitchen store, garden café, home & gift shop, furniture area, fashion department and a qualified team of plant experts all under one roof, Arboretum Home & Garden Heaven is the perfect place to shop till you drop.
Historic Attractions
Huntington Castle
Huntington Castle is set on over 160 acres of gardens, woodland and farmland. It offers a fantastic woodland playground, as well as a charming tearoom and gift shop. The gardens are well worth a visit and were mainly laid out in the 17th century by the Esmondes who built the Castle in 1625.
Outdoor Activities
Altamont Gardens
Altamont Gardens are an enchanting blend of formal and informal gardens with riverside walks covering over 40 acres (16 hectares) and are often recognised as one of the most beautiful gardens on the island of Ireland.
Delta Sensory Gardens
Voted by Tripadvisor as the number one thing to do in Carlow and described as "An Oasis of Peace and Tranquility", Delta sensory gardens are set on a 2.5 acre site with 16 interconnecting gardens which have so much to offer the visitor during all 4 seasons.
Borris House and Woodlands
Borris House is the ancestral home of the MacMorrough Kavanaghs, Kings of Leinster and is one of the most scenic and historic Irish garden houses located in the stunning area of Carlow's Barrow valley.
Tipperary
Experience County Tipperary. When you visit this famous region, you'll be assured of a big welcome and a chance to experience the rich history that surrounds you.
Hotel Minella & Leisure Club
Set on the banks of the majestic River Suir just 20 minutes' walk from the town centre and within striking distance of some of Tipperary's most famous scenery. Clonmel is the Home of Tipperary food Producers and the Hotel Minella features an array of local produce on its menus. It offers 90 bedrooms including 2 suites with private Hot Tubs on the balconies overlooking the River Suir.
Historic Attractions
Rock of Cashel
The Rock of Cashel is one of Ireland's most visited attractions, and is a spectacular and archaeological site. A collection of medieval ecclesiastical buildings set on an outcrop of limestone in the town of Cashel.
Holycross Abbey
Located just 40 minutes from Clonmel, you can enjoy guided tours of this beautifully restored 12th-century former Cistercian Abbey, now a working parish church that proudly displays the Relic of the True Cross of Christ after which the Abbey and village are named.
Cahir Castle
Classed as one of Ireland's finest and best-preserved medieval fortresses, the imposing Cahir Castle is picturesquely located on an island in the River Suir. Home for centuries to the Butlers, Barons of Cahir, it's high walls and towers dominate the town's skyline.
The Main Guard
Explore Ireland's Ancient East with a visit to The Main Guard in Clonmel. Originally a courthouse built in 1675 by James Butler, Duke of Ormond, this stunning building hosted King James II as he toured Ireland.
Saint Patricks Well
Magnificently situated in a sheltered valley with the sound of water echoing all around, St Patrick's Well, with its ruined church and cross in the centre of the artificial lake, offers visitors a beautiful mix of ancient heritage and modern landscaping. The well is located just north of Marlfield village, near Clonmel.
Tipperary County Museum
Located in Clonmel Town, the Tipperary County Museum tells the history of County Tipperary and its people from early times to present day and features artefacts from military, religious, social history, political, archaeology, geology, townscapes, photography, sports and industrial collections.
Shopping
Dove Hill Design Centre
Located in the Golden Vale, just 15 minutes by car from Clonmel Town, Dove Hill Design Centre is nestled amidst the tranquillity and beauty of undulating green pastures, hills and mountains.
On offer are a wide selection of products across its many stores, from Blarney Woollen Mills, designer Irish clothing and accessories to Tipperary Crystal, luxury homewares, fashion, gifts and books. Visitors can also savour the finest of locally-produced food in the relaxing atmosphere of the on-site Café.
Wicklow
Wicklow, known as "The Garden of Ireland". Expanses of bog cover the higher slopes of the mountains in ever-changing hues. Wicklow is a natural scenic wonderland, a landscape rich in breathtaking scenery including Glendalough
Arklow Bay Conference & Leisure Hotel
Overlooking the lakeside wildlife reserve, This elegant property is situated in the heart of Wicklow, Ireland's garden county and lies within driving distance of some of Ireland's most scenic sights.
Set in idyllic grounds the Arklow Bay Hotel offers 91 tastefully decorated bedrooms is the ideal base to explore and discover all Co. Wicklow has to offer and is easily accessible with good bus and train links plus ample onsite free parking.
Outdoor Activities
Glendalough
One of Ireland's most beautiful visitor destinations. Glendalough has many interesting attractions for its visitors, from its world-famous Monastic site with Round Tower to its scenic lake.
Powerscourt Estate
Visit the famous Powerscourt waterfall and enjoy liesurely strolls around the stunning gardens and afterwards you can grab a bite to eat or a coffee at the on site restauarnt and finish the day with a spot of shopping.
Historical Attractions
Russborough House
Ideal for families and history enthusiasts Russborough welcomes visitors to explore the grounds and walks of the estate, plus one can explore the rich heritage and the lovely rooms of this historic house.
Arklow Maritime Museum
Located in Bridgewater Centre the Arklow Maritime Museum offers information on the maritime history of Arklow, the main focus of the exhibit is on boat building, lifeboat and fishing traditions of the town.
Food & Drink
Wicklow Brewery Tours
Enjoy a tour and beer tasting at the Wicklow Brewery. The tour includes an Audio/Visual presentation with a personalised tour of the brewery plus a beer tasting with 5 x 1/3 pint beer samples.
Tempting Treats
Afternoon Tea
Catching up with friends, relaxing after a day of shopping or just watching the world go by - whatever the reason a Select Hotels valentines gift voucher can be used towards afternoon tea in a number of our properties nationwide.
Spa Breaks
Relax and let us introduce you to a new you – a more relaxed, more toned, more pampered you that leaves you totally rejuvenated. Select Hotels valentines gift vouchers can be used towards Spa treatments in any of our hotels where available.
A choice of 29 hotels nationwide
We've breaks for lovers, for gourmets, for people who love pampering and for people who prefer a little excitement. Give the gift of choice with a Select Hotels Valentines Gift Voucher.