A Magical Journey Through Five of Ireland's Christmas Markets
01/11/2023
As the Christmas season approaches, Ireland transforms into a winter wonderland, adorned with twinkling lights, festive decorations, and the sweet aroma of mulled wine and roasted chestnuts. One of the most cherished traditions during this time of year is the Christmas market. These markets are dotted across the country, each offering its own unique charm and festive delights. In this blog, we'll take you on a magical journey through some of the most enchanting Christmas markets in Ireland.
Galway Christmas Market
Heading west to the charming city of Galway, you'll discover a Christmas market that exudes warmth and hospitality. The Galway Christmas Market, nestled in Eyre Square, is known for its festive atmosphere and artisanal products. Sample traditional Irish treats like mince pies and mulled wine as you explore the wooden chalets filled with unique gifts and holiday decorations.
Nearest Property: The Ardilaun Hotel
Belfast Christmas Market
Crossing the border to Northern Ireland, we find ourselves in Belfast, where the annual Belfast Christmas Market takes center stage. Located at Belfast City Hall, this market is a festive wonderland featuring an array of international cuisines, handmade crafts, and a delightful vintage carousel. It's the perfect place to soak up the holiday spirit and enjoy some German bratwurst or Belgian chocolates.
Nearest Property: The Malone Hotel
Cork's Glow Festival
Down in the southern city of Cork, the Glow Festival offers a blend of Christmas market magic and cultural festivities. Stroll along the picturesque River Lee and enjoy the festive lights, street performances, and a traditional Christmas market with a distinctive Irish touch. Cork's Glow Festival captures the essence of the season while celebrating the city's rich heritage.
Nearest Property: Celtic Ross Hotel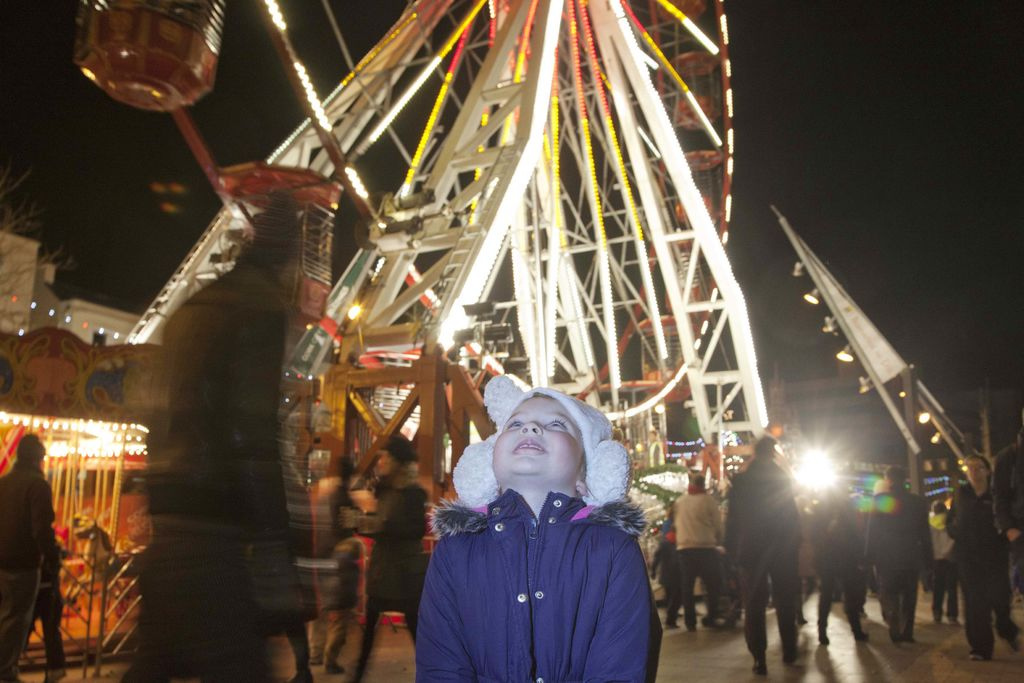 Waterford Winterval
Our journey through Ireland's Christmas markets wouldn't be complete without a visit to Waterford, home to the magical Waterford Winterval festival. This annual event transforms the historic city into a Christmas wonderland, captivating visitors with its festive charm. Located in the heart of Waterford's Viking Triangle, Winterval offers a diverse array of experiences for visitors of all ages. Waterford Winterval is a testament to the warm and welcoming spirit of the city and its commitment to spreading holiday joy. This Christmas festival in the southeast of Ireland is a must-visit destination for those seeking an unforgettable holiday experience filled with enchantment and wonder.
Nearest Property: Dooleys Hotel
Kilkenny Yulefest
Continuing our journey through the enchanting Christmas markets of Ireland, we arrive in the picturesque city of Kilkenny, where Yulefest casts its spell on visitors each holiday season. Kilkenny's Yulefest is a celebration of all things Christmas, offering a unique blend of tradition, culture, and festive spirit. Adding Yulefest in Kilkenny to your itinerary ensures that you experience the true magic of an Irish Christmas. The medieval charm of Kilkenny combined with the enchanting Yulefest festivities creates an unforgettable holiday experience. Make sure to include Kilkenny in your Christmas market adventure and immerse yourself in the warmth and wonder of Yulefest.
Nearest Propery: Kilkenny Ormonde Hotel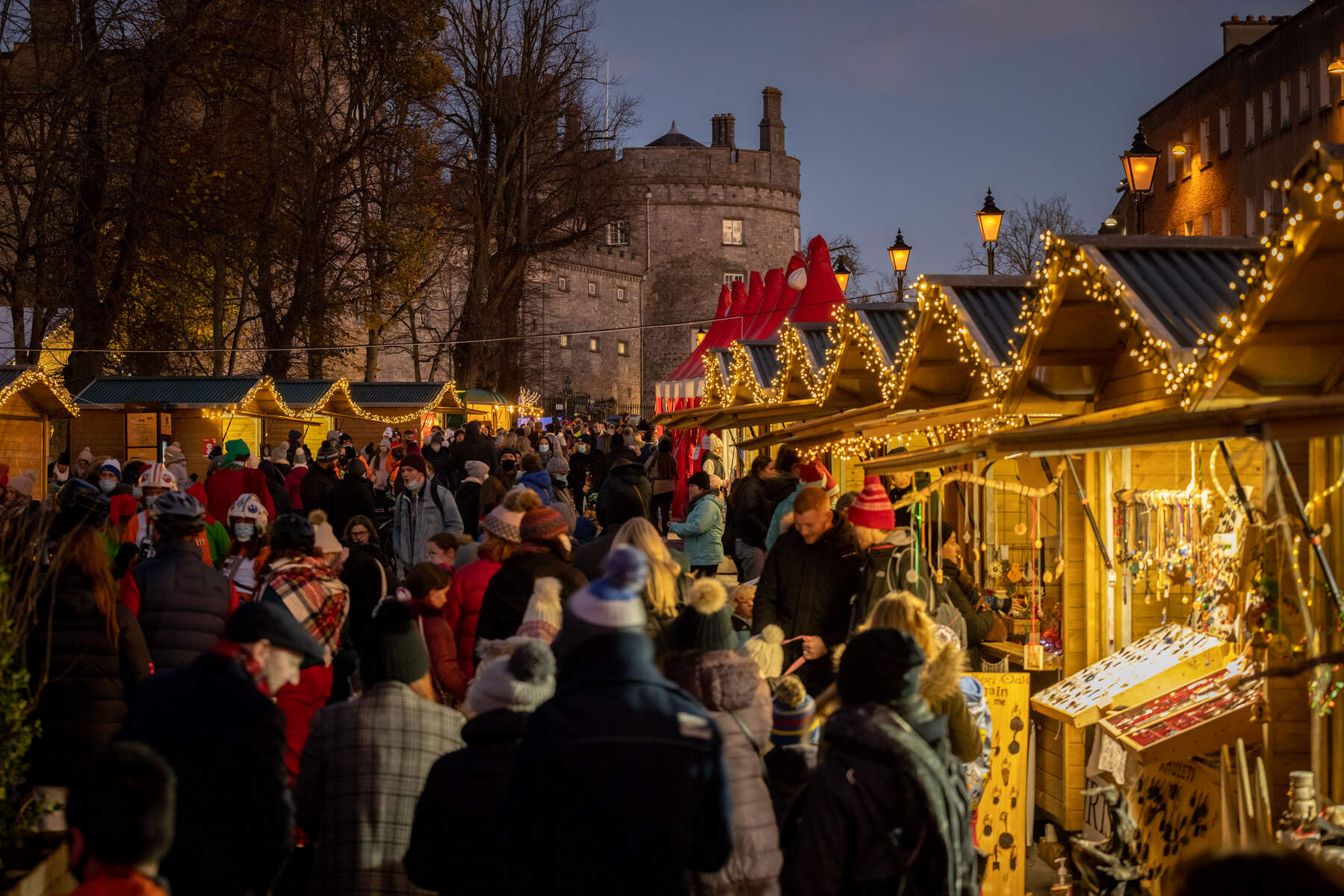 Ireland's Christmas markets offer a wonderful opportunity to create lasting memories with loved ones during the holiday season. Whether you're sipping mulled wine under the twinkling lights in Waterford, indulging in international cuisine in Belfast, or discovering unique gifts in Galway, each market has its own special charm. So, embrace the festive spirit, sample the delicious treats, and find that perfect gift for someone special at one of Ireland's enchanting Christmas markets. Your journey through these magical markets will leave you with cherished memories and a heart full of holiday cheer.
Header Image: (c) 2022 Brian Morrison, All Rights Reserved | Courtesy of Tourism Northern Ireland